Outsource Bookkeeping Services to us at low price
AccountsAid's Bookkeeping outsourcing services are focused at assisting our UK clients with the management accounts, end of year accounts and taxation preparation needs thereby reducing their overall investment and accounts running expenses.When you outsource bookkeeping services to AccountsAid, its customized and expertise bookkeeping outsourcing services cover the total field of bookkeeping. Our clients have the option to select what they require. We operate as your virtual back office from the time of designing system, supporting and maintenance with accounting and bookkeeping work. Outsource bookkeeping services to India and Nepal and benefit from the cost advantages of AccountsAid's personalized accounting and taxation services.
Bookkeeping software we can use:
AccountsAid's bookkeeping outsourcing team has experience in almost all the mostly used accounting software in the sector for outsourced bookkeeping services, such as:
Sage,
QuickBooks,
MYOB,
Xero,
Freshbook etc.
Our team of well-trained and professional accountants can quickly adapt the software requirement in case of new software to be used by our clients without compromising the quality standard and turnaround time.
AccountsAid's bookkeeping outsourcing services include:
Maintenance of general ledger
Maintenance of assets / equipment ledger
Maintenance expenses ledger
Accounts receivable services
Accounts payable services
Preparation of accounts receivable reports
Preparation of accounts payable reports
Preparation of ageing reports & summaries
Bank account reconciliation
Credit card reconciliation
Preparation of financial statements
Trial balance preparation
Preparation of profit and loss
Balance sheet preparation
Invoice printing services
Preparation of sales reports
Preparation of purchase reports
Preparation of cash flow statement
Transactions entries
Journal entries to software
Stock keeping maintenance
Setup of accounting system
Outsource bookkeeping services to AccountsAid and increase competitiveness in market with low price and high quality advantage at the same time.
In competitive business environment, more and more businesses are outsourcing their needs for bookkeeping and accounting services to specialized service providers. AccountsAid can be an aid to your business to achieve better results with reduced cost and enhanced expertise. With this same strategy you can spare important time and allow it to the core areas of business which helps achieving the goal of your business.
AccountsAid offers a varying range of bookkeeping outsourcing services to fit client's requirements. By choosing us as your outsourcing partner you will benefit from various services we offer to our clients.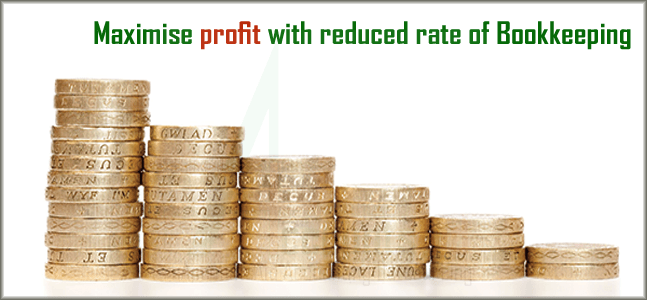 Please check our other outsourcing services as well.
Click button below to contact us and get prompt reply: