AccountsAid's  accounts outsourcing services
Accounts outsourcing services has following features:
We prepare year end accounts for all type of small and medium sized businesses.
Our accounts outsourcing team is up to date with changes in accounting standards, UK GAAP etc.
We can use most of the accounts production software that are used by practice firms. Our team at AccountsAid can quickly learn in case the software is new.
Based on the volume of data to be processed, we provide completed year end accounts within 1-2 week after we receive the client records.
You will be provided a draft of your accounts with (1) our points of concern (2) material points to discuss with client and (3) basis of our estimation and assumption (if made).
Upon receipt of your comments, final adjustments will be made and we will re-send the amended accounts and working file.
If applicable, CT600 computations will be forwarded.
We prepare your accounts to such a standard that review by Partner/Manager will not take much time. Therefore, quality need not be an issue when you subcontract accounts to us.
Ideally we require: (1) your last year's accounts working file(if available/applicable) (2) bookkeeping software backup used or source documents eg sales invoices, purchase invoices, bank statement, credit card statement, payroll information etc  (3) any special instructions/notes from your end.
We are happy to receive any instructions so that we can meet our aim of assisting you and your practice to our utmost thus, rest assured that the quality of our subcontract accounts outsourcing services is optimum. Our aim is to make life easier for you, while saving your time and delivering your firm.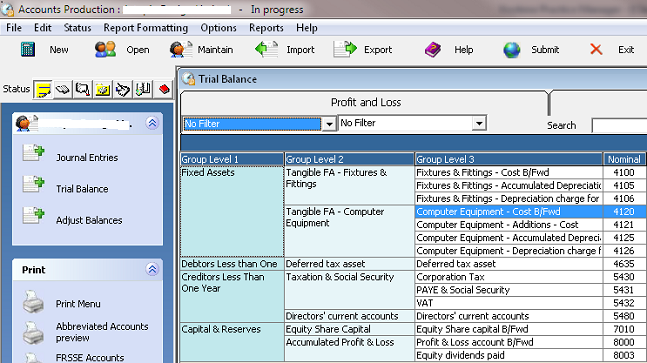 Please check our other outsourcing services as well.
Click 'Get started' button below to contact us and get prompt reply: